Albuquerque Smart Cities Conference
Wednesday, May 24th, 2017
10:30AM – 6:00 PM
@ EC-Council
Join us for an engaging Keynote and bonus Speaker Panel all about Smart Cities. As cities strive to understand what it means to be a 'Smart City', one application that is clearly in demand is public Wi-Fi.  In this session, Mr. Wimsatt will discuss actual Smart and Connected City deployments focusing on how they are funded and what services they are delivering to cities, residents and visitors. Then a panel of local CIOs will give insights regarding Albuquerque as a Smart City.
Lunch and Happy Hour included.
Agenda
10:30 AM: Doors Open/Check-In
11:00 AM: Opening Remarks & Lunch
11:30 AM: Keynote Presentation from Steve Wimsatt-Ruckus
12:15 AM: Panel: Building Cities of the Future – Insights from our Community CIOs
1:30 PM: Break Out Sessions 1 & 2  – Check Point & Ingenu
2:30 PM: Break Out Sessions 3 & 4 – AT&T & City of Las Vegas
3:45 PM: Closing Presentation – Deloitte
4:45 PM – 6:00 PM: Happy Hour
Keynote – Smart and Connected Cities:  View From the Front Lines
Synopsis: As cities strive to understand what it means to be a 'Smart City', one application that is clearly in demand is public Wi-Fi.  In this session, Mr Wimsatt will discuss actual Smart and Connected City deployments focusing on how they are funded and what services they are delivering to cities, residents and visitors.
Speaker:
Steve Wimsatt-Ruckus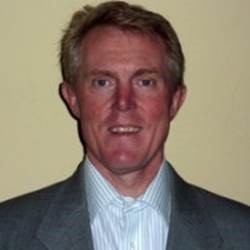 Mr Wimsatt is Director of Strategic Alliances for Ruckus Wireless.  He leads Smart and Connected City initiatives including go-to-market activities and ecosystem partnerships with key partners providing streetlights, digital kiosks, IP video analytics, and other City-related solutions.  He is on the Global Cities Team Challenge – Public Wi-Fi leadership team, a White House and National Institute of Science and Technology initiative to define and promote best practice blueprints for cities.  He has been actively engaged in the Public Wi-Fi market for nearly 20 years.
Panel – Building Cities of the Future – Insights from our Community CIO's
Speakers:
Larry Worstell – Former Acting City of Santa Fe ITT Director and Infrastructure Services Manager
Peter Ambs, CIO – City of Albuquerque
Bruce Oakeley – Deputy CIO, NMDOT
Moderator: Gene Grant
Gene Grant is a veteran journalist and columnist in Albuquerque. He has worked at the Albuquerque Tribune, Albuquerque Journal, and Weekly Alibi. He has also contributed to Variety Magazine on the New Mexico film industry, and also penned the "Albuquerque On Film" column for Albuquerque the Magazine. Gene joined KNME in 2005 as a regular panelist on a half hour opinion show called THE LINE. Gene has hosted THE LINE since 2006, and is now the sole host of KNME's hour long public affairs show, NEW MEXICO IN FOCUS. Gene is also an award-winning playwright, screenwriter and former congressional staffer. He is the father of two girls, both attending UNM.
Breakout Session 1: Presentation by CheckPoint –  "Protection against unknown malware, zero-day threats and targeted attacks"
Synopsis: The pervasiveness of digital transformation and IoT calls for fundamental changes to existing and future IT security strategies. Join us to learn how Check Point SandBlast protects organizations against unknown malware, zero-day threats and targeted attacks, and prevents infections from undiscovered exploits. By combining CPU-level detection with our industry leading OS-level sandboxing, Check Point has made a significant leap in enterprise security.
Speaker: Rafael Smith
I have been in the security field for 15 years. During my career, I have strengthened the program and business-related operations for organizations within the public and private sectors through outstanding IT subject matter expertise. While working for Sheriff Joe Arpaio at the Maricopa County Sheriff's Office, my responsibly included working with the Computer Crimes division providing assistances for several criminal cases. I also was responsible for supporting Biometric technologies while enhancing the network and architected the foundation for the current Sheriff's Office secure network infrastructure. Specific credentials earned include Masters of Science in Criminal Justices and other certifications.
Breakout Session 2: "What makes a Smart City Smart?"  Focus Track on Connected Sensors.
Speakers
Steven Gerhardt CEO, Managing Partner Sensor Insight/ Element Blue
Steven has spent most of a twenty-year career in software consulting and product development; his leadership and management background is primarily as a business owner, operator and entrepreneur based in selling and managing enterprise software product delivery.    His primary professional certifications are cloud based software technologies and methods, including web application architecture, and software as a service.  He enjoys speaking opportunities and educating customers on cloud strategy and new opportunities with IoT value in business operations.
Specialties: Customer Satisfaction; Vision, Strategy, Project Execution & Leadership; Sales Operations & Business Management; Consumer Engagement and User Experience
Element Blue is an IBM Premier partner focused on delivering enterprise applications and business integration software for customers in Energy, Retail, Healthcare and Government.  Established as Ixion in 2000, we have significant brand recognition in selling and servicing software and solutions for a loyal base of customers.  Today, we specialize in cloud based managed services, digital engagement solutions, and the SensorInsight IoT platform.
Steven holds a Bachelor of Science degree in Biology from Baylor University and a Masters in Biotechnology from Johns Hopkins University.  He is on the board of directors for several educational non-profit organizations in the Houston area.
Tiana McNeil – Sr. Business Development – IOT Smart Cities
Tiana McNeil serves Ingenu as Senior Business Development Manager for IoT Smart Cities. She brings more than 20 years of wireless expertise and an entrepreneurial spirit to her role at Ingenu, helping to roll out the world's largest IoT network dedicated to low-power, wide-area (LPWA) connectivity for machines only.
Prior to her position at Ingenu, she directed Product Development at Telit, Channel and Carrier Business Development at KORE Telematics and RACO Wireless and Partner Account Management at T- Mobile.
Tiana earned her Bachelor's of Art from Marymount University in Arlington, VA.  Tiana is involved in non profit charities for education. Tiana resides in Atlanta GA with her husband and two children.
Breakout Session #3: Presented by AT&T and FirstNet – "Smart Cities and Public Safety"
This panel will discuss how the smart city revolution is supporting safer cities by improving first responder communication networks, and how local governments can support policies to advance smart city networks.
Panelists:
1)      Bill Schrier, Senior Advisor, First Responder Network Authority (FirstNet)
2)      Terri Nikole Baca, Director of External Affairs, AT&T
3)      Darryl Ackley, Cabinet Secretary, New Mexico Department of Information Technology
Breakout Session #4: Presented by the (Smart) City of Las Vegas, NV: "Betting on Innovation"
Synopsis: The City of Las Vegas is not just the number one entertainment venue in the world, it is also poised to be a leader in the smart city revolution.  Hear how the city of Las Vegas is approaching the smart city technology challenge and how betting on innovation is set to propel the city to a whole new level of efficiency and economic vitality.
Speaker
Michael Sherwood, Director of Technology and Innovation for the City of Las Vegas
Michael Sherwood is the Director of Technology and Innovation for the City of Las Vegas.  Sherwood has more than 20 years of management experience, specifically in the field of technology, process improvement and innovation with the majority of that experience being in municipal government operations. Most recently he served as the deputy director of public safety, business services and city technology for the city of Irvine, CA since December 2013. In that capacity he was responsible for budgets of both public safety at $70 million and technology at $8 million. He was responsible for more than 100 professional, technical employees and contractors. In that role he developed and implemented key technology strategies that reduced the annual technology operating costs by more than $1 million. He also provided key leadership in bringing Google Fiber to the city.
Prior to that position, Sherwood served as the manager of business services for the City of Irvine, CA from 2012-2013, the chief information officer for City of Oceanside, CA, from 2001-2012 and the information technologies manager for the City of Oceanside, CA from 1997-2000. Before 1997, he served in the private sector.
Sherwood earned his Bachelor of Science in Management from Pepperdine University followed by a Master of Science in Executive Management from the University of Southern California.
Closing Presentation: Deloitte's 360ᵒ Smart City Framework: From Vision to Reality
Synopsis: To some, the term "smart city" sounds vague, the latest slogan to bolster hope for struggling urban centers. But a 360ᵒ Smart City looks across every aspect of a city's operations to use technology to improve outcomes.
The digital infrastructure of a Smart City allows individual entrepreneurs access to data that can unleash tremendous value. It also sets the stage for a network of partnerships between government, business, non-profits, community groups, universities, and hospitals, all focused on one goal: Creating a smarter city.
The result is an urban center that not only leverages technology to improve its own operations, but connects with citizens, business, and non-profits in new ways.
Speaker
Denise Lee, Senior Manager, Deloitte Advisory
Denise is the Deloitte US Smart Cities and Emerging technologies Cyber security leader. She served as the Deloitte Africa Smart Cities & Emerging Technologies leader prior to joining the US practice in 2015. In this capacity she has assisted cities, governments and businesses across Europe, the Middle East and Africa to identify and build sustainable and secure city solutions. She served as the African leader for the Contract Risk & Compliance competency as well as the firm's integrated market offering focusing on key Analytics solutions like Big Data, Risk Analytics and the Smart Cities Operation Centre (IOC). In the US, she serves as one of the Firm's global Software licensing and Asset Management practice leaders, helping clients' evaluate software-related security risks, cost-optimization options, and implementing technology-driven solutions in Smart Cities.
Brought to you by: