New Mexico is a great place for Manufacturing, Logistics, and Supply Chain and the Technology Council has several members in this area. The New Mexico Economic Development Department (NMEDD) lists Advanced Manufacturing as a key industry and describes it on their website as follows:
New Mexico's workforce ranks 1st in manufacturing value added (2014 State New Economy Index), we have the 5th best workforce training program (Business Facilities 2014) and the best business climate in the West for manufacturing (Ernst & Young 2014). Three national research laboratories, world renowned research universities and more specialized R&D facilities provide cutting-edge technologies and services for advanced production capabilities. [Link]

---
Tools and Resources
From the website: Assess Costs Everywhere (ACE) provides manufacturers with the top reasons for investing and sourcing in the United States. With its analytic framework, links to public and private resources and case studies, ACE is available to help businesses assess total costs more accurately and enable informed decision-making.
Download ACE's Infographic "More an Just Labor Costs" here.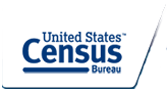 The US Census Department has a site with reports, survey results, analysis, and data sets on Manufacturing and Construction in the United States.
---
Members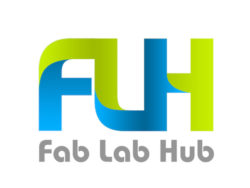 From their website: Join us in fabricating, sharing & collaborating! In response to a number of North American fab labs, makerspaces, schools, community college, universities, community groups, and innovation centers wanting to collaborate, a few people have gotten together to create a Digital Fabrication Alliance. Our goal is to:
share knowledge and work together to build a strong digital fabrication community in North America
make online content available to assist with programming, sustainability, marketing, equipment and technology
create both online and in person opportunities to collaborate
source group discounts on equipment, supplies, trainings and conferences
expand DigiFabCon
ideate, innovate, inspire.
From their website: Ideum is a creative company focused on using emerging technologies to design public installations and products that lead to meaningful and compelling user experiences. Ideum's multidisciplinary team includes industry pro­fes­sion­als from a diverse set of back­grounds within the world of inter­active exhibit develo­pment.
Ideum's creative work includes designing and planning complex AV installations including video walls, projection mapping, fulldome and theater projection, digital signage, and more. As a dealer and distributor for major AV companies such as: Barco, BrightSign, Christie, Crestron, LG, and others, Ideum designs digital experiences from conception to installation. 
From their website: Swarming Technology is a talented team of e-commerce and web application development professionals with decades of combined industry experience. We are a web development and technology services company that provides a broad range of technology solutions for a diverse group of clients who have complex problems unique to their organizations.
We deliver the best solutions through our expertise with software development, systems architecture, hosting, creative design, and support. Our services range from custom e-commerce solutions to the development of complex web applications. We take a comprehensive approach by looking for the best, most cost-effective solutions that maximize the client's competitive advantage and productivity.
---
Logistics and Supply Chain
From their website: Rinchem Company, Inc. is a chemical management solutions provider with proven expertise in creating and managing safe and efficient supply chains for high purity, pre-packaged chemicals and gases. We apply three decades of team-building and innovation to provide the most reliable, efficient, and cost-effective solutions for our customers. Our services include warehousing, transportation, training and consulting.
Rinchem operates a broad network of temperature-controlled, hazardous materials compliant warehouses at locations across North America and in parts of Europe, the Middle East and Asia. We field a team of more than 100 hazmat-trained drivers with temperature-controlled, hazmat-customized trucks and trailers.